New and Revised Publications
Brazilian Peppertree Control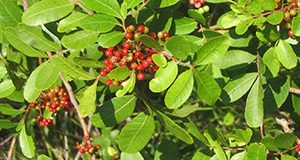 Brazilian peppertree is encroaching upon nearly all terrestrial ecosystems in central and south Florida. This 5-page document discusses the plant's habitat, identification, characteristics, and biology as well as control methods. Written by K. T. Gioeli, S. F. Enloe, C. R. Minteer, and K. A. Langeland, and published by the UF/IFAS Agronomy Department, revised November 2018.
http://edis.ifas.ufl.edu/aa219
A Guide to Common Stony Corals of Florida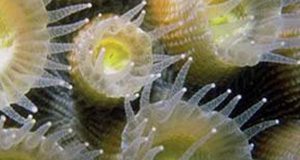 Shallow-water coral reefs have seen large declines in coral cover over the last 40 years. This 19-page guide written by Joseph A. Henry, Roy P. E. Yanong, Maia P. McGuire, and Joshua T. Patterson and published by the UF/IFAS Program in Fisheries and Aquatic Sciences of the School of Forest Resources and Conservation describes Scleractinian (stony) corals that were once prevalent on reefs in Florida. The Coral Reef Protection Act in Florida prohibits damaging coral reef habitats in any way, and several of these species are federally protected under the Endangered Species Act. In their natural environment, these corals should never be handled or touched. Although several of the species discussed here are growing more numerous due to their wide tolerance, the overall condition of coral reefs along our coastline is declining, and the reefs are highly threatened because the most important reef-building corals are in a state of decline.
http://edis.ifas.ufl.edu/fa210
Healthy Living: Monitoring Your Blood Pressure at Home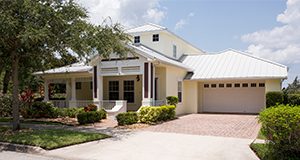 Do you think your blood pressure may be too high? Have you been diagnosed with high blood pressure? In either case, it is recommended that you monitor your blood pressure at home and get it checked at the doctor's office. This 4-page document discusses how to monitor your blood pressure at home. Written by Linda B. Bobroff, and published by the UF/IFAS Department of Family, Youth and Community Sciences, revised November 2018.
http://edis.ifas.ufl.edu/fy1126
Hurricane Impacts on Florida's Agriculture and Natural Resources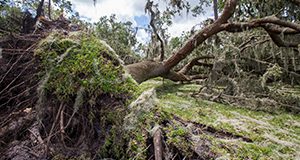 Hurricanes are capable of affecting almost everything in their paths. Their strong winds and heavy rains can directly impact both inland and coastal areas in short periods that usually last about a day. This new 10-page document reviews basic facts about hurricanes and their effects in Florida and discusses ways they might affect Florida's agriculture and natural resources. Written by Young Gu Her, Ashley Smyth, Pamela Fletcher, Elias Bassil, Ulrich Stingl, Zachary Brym, and Jiangxiao Qiu, and published by the UF/IFAS Department of Agricultural and Biological Engineering, October 2018.
http://edis.ifas.ufl.edu/ae528
Leadership Skills Series #3: Communication & Conflict Management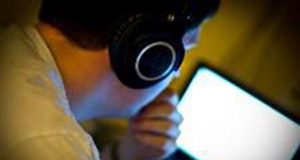 This 4-page document is one in the Leadership Skills Series and provides Extension professionals with recommendations on how to utilize leadership videos to facilitate communication and conflict management. Written by Jennifer Wert, Matthew Sowcik, and Jennifer Niewoehner-Green and published by the UF/IFAS Department of Agricultural Education and Communication, November 2018.
http://edis.ifas.ufl.edu/wc317
Forage-Based Heifer Development Program for North Florida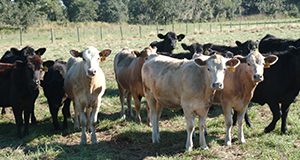 Developing replacement heifers to become productive females in the cow herd is a tremendous investment in a cow-calf operation that takes several years to make a return. Fortunately, there are several options to develop heifers on forage-based programs that can help reduce costs while meeting required industry performance targets. This new 4-page document proposes a model for replacement heifer development based on forage research trials at the UF/IFAS North Florida Research and Education Center (UF/IFAS NFREC) in Marianna, FL. Written by Jose Dubeux, Nicolas DiLorenzo, Kalyn Waters, and Jane C. Griffin, and published by the UF/IFAS Agronomy Department, October 2018.
http://edis.ifas.ufl.edu/ag424
Communicating with Local Elected Officials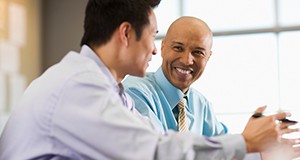 This 5-page document is part of a series on communicating with elected officials. Written by Ricky Wayne Telg and Shelli Rampold and published by the UF/IFAS Department of Agricultural Education and Communication, November 2018.
http://edis.ifas.ufl.edu/wc316
Methods of Trace Mineral Supplementation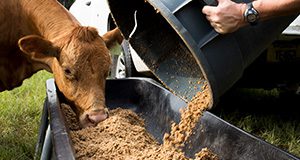 The forage cattle consume as the bulk of their diet is often deficient in trace mineral concentrations. Cattle producers can choose from a number of different methods to provide supplemental trace minerals to cattle. This 3-page document discusses several common ways to provide trace mineral supplements as well as their advantages and disadvantages. Written by Matt Hersom and Todd Thrift, and published by the UF/IFAS Department of Animal Sciences, October 2018.
http://edis.ifas.ufl.edu/an348
Recommendations for Traceability and Use of USDA Premise IDs for Swine Exhibition at Terminal Shows in Florida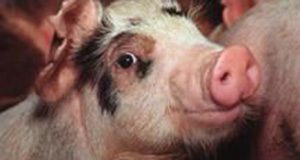 Animal disease traceability has become an increasingly important topic within animal agriculture. This 2-page document describes how Premise Identification Tags can be used for disease traceability. Written by Heidi Hill, Morgan McKinney, T. Langford, Clayton Roland, Charles Carr, and Pamela Hunter and published by the UF/IFAS 4-H Youth Development Department, October 2018.
http://edis.ifas.ufl.edu/4h394
Florida Brilliance Strawberry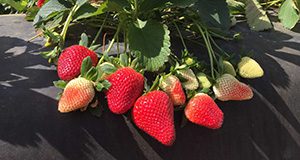 'Florida Brilliance' is a new short-day strawberry cultivar released by the University of Florida and commercialized in 2018. This 4-page document describes important attributes of this cultivar and makes management recommendations for growers. Written by Vance Whitaker, Natalia A. Peres, and Shinsuke Agehara and published by the UF/IFAS Horticultural Sciences Department, October 2018.
http://edis.ifas.ufl.edu/hs1322
Lightning Safety for Florida Agriculture Workers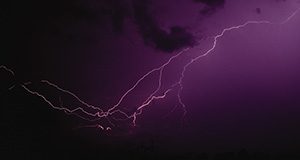 Lightning is a common occurrence in Florida. Although lightning kills only about 10% of the people it strikes, it can cause physical and mental complications that victims must face for the rest of their lives. Agriculture workers need to have a good working knowledge of lightning, its effects, and ways to protect others and themselves from this potentially life-threatening hazard. This new 4-page document discusses types of lightning, outdoor safety for farm workers, lightning medical aid, and regulations for employers. Written by Shawn Steed and Alicia Whidden, and published by the UF/IFAS Department of Agricultural and Biological Engineering, October 2018.
http://edis.ifas.ufl.edu/ae526
Ecosystem Services Provided by Grass-Legume Pastures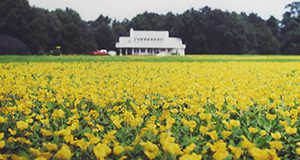 Grasslands produce far more than beef and milk. They provide ecosystem services that benefit people and the environment. This new 3-page document discusses how integrating forage legumes into grasslands enhances their capacity to provide ecosystem services, such as C sequestration, habitat for wildlife and pollinators, water catchment and purification, and nutrient cycling. Written by Jose Dubeux, Jr., Lynn Sollenberger, Mark Mauldin, and Liza Garcia, and published by the UF/IFAS Agronomy Department, October 2018.
http://edis.ifas.ufl.edu/ag423
Instructions on the Use of Unmanned Aerial Vehicles (UAVs)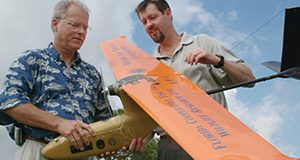 All research and commercial activities involving the use of UAVs must be conducted in compliance with applicable federal and state laws, statutes, and regulations. This new 5-page document provides guidance on the appropriate use of unmanned aerial vehicles (UAVs) or unmanned aircraft systems (UAS) in Florida. Written by Sri Charan Kakarla and Yiannis Ampatzidis, and published by the UF/IFAS Department of Agricultural and Biological Engineering, October 2018.
http://edis.ifas.ufl.edu/ae527
Licensing of Commensal Rodent Trappers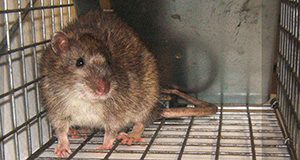 The Florida Department of Agriculture and Consumer Services' Bureau of Licensing and Enforcement administers Limited Certification Categories to certify Governmental or Private applicators. This 2-page document discusses the Limited Commercial Wildlife Trapper Certificate. Written by Frederick M. Fishel and published by the UF/IFAS Agronomy Department, October 2018.
http://edis.ifas.ufl.edu/pi278
Labor Shortages in the Florida Strawberry Industry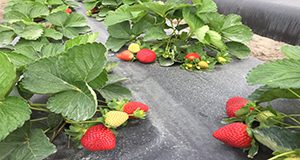 Florida is the largest supplier of domestic winter strawberries in the United States, and labor is the largest cost item in the Florida strawberry production budget. Labor shortages are a major threat to the industry. This 3-page fact sheet written by Trina Biswas, Feng Wu, and Zhengfei Guan and published by the UF/IFAS Food and Resource Economics Department investigates growers? labor demand and labor shortages based on a survey conducted in 2016.
https://edis.ifas.ufl.edu/fe1041
First report of an emerging ulcerative skin disease in invasive lionfish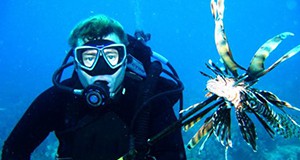 A disease first reported in the summer of 2017 has been causing skin ulcers in invasive lionfish off the coasts of Florida and the Caribbean. Fish health scientists are investigating this disease, but initial evaluations have not yet found the cause. This 7-page fact sheet written by Holden E. Harris, Alexander Q. Fogg, Roy P. E. Yanong, Salvatore Frasca Jr., Theresa Cody, Thomas B. Waltzek, and William F. Patterson III and published by the UF/IFAS program in Fisheries and Aquatic Sciences of the School of Forest Resources and Conservation describes research efforts to discover more about this disease and its potential to spread to other species as well as its effect on lionfish populations, the lionfish fishery, and reef fish communities.
http://edis.ifas.ufl.edu/fa209
Dune Restoration and Enhancement for the Florida Panhandle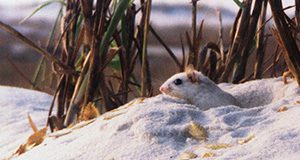 Published by the UF/IFAS Florida Sea Grant College Program, this manual provides an overview of the coastal ecosystems along the Florida Panhandle and shows how dunes can be restored and enhanced in this region of the Northern Gulf of Mexico.
In addition to direct experience acquired over many years of field work and experimentation, authors Chris Verlinde, Mack Thetford, and Debbie Miller consulted peer-reviewed academic journals, government documents, and various online resources to create the manual. Undergraduate and graduate students from the University of Florida and local professionals worked together with the UF/IFAS researchers to develop and test practical restoration techniques for Florida's dunes.
http://edis.ifas.ufl.edu/sg156
Leadership Skills Series #2: General Leadership & Purpose/Values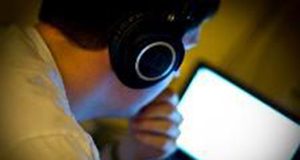 This 3-page publication is the second in the Leadership Skills Series. It introduces four online videos that focus on everyday leadership, utilizing grit, finding one's purpose, and learning how to feel good about work. Written by Jennifer Wert, Matthew Sowcik, and Jera Niewoehner-Green and published by the UF/IFAS Department of Agricultural Education and Communication, September 2018.
http://edis.ifas.ufl.edu/wc313
Natural Products for Managing Landscape and Garden Pests in Florida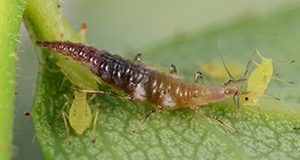 Pest control professionals and homeowners throughout Florida and the southeastern US are seeking effective options that are safer for people and the environment than some conventional synthetic pesticides. There is also rising interest in organic gardening, which relies on natural pesticides. This 13-page fact sheet describes natural products for use in residential landscapes and gardens. Written by Matthew A. Borden, Eileen A. Buss, Sydney G. Park Brown, and Adam G. Dale, and published by the UF/IFAS Department of Entomology and Nematology, revised September 2018.
http://edis.ifas.ufl.edu/in197
Alimentacion Saludable: Liquidos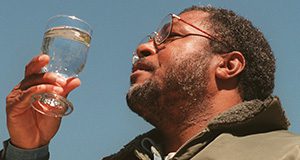 Más de la mitad del peso del cuerpo humano adulto es agua. El agua transporta nutrientes a las células en nuestros cuerpos y remueve los residuos. Nuestros cuerpos no podrían funcionar sin una fuente de agua adecuada. This 2-page fact sheet discusses the importance of water, effects of dehydration, implications for older persons, suggested fluid intake, and ways to include more water in one's diet. It is the Spanish version of Healthy Eating: Fluids. Written by Linda B. Bobroff, Luisa Oliver-Cordero, and Emily Minton, and published by the UF/IFAS Department of Family, Youth and Community Sciences, revised September 2018.
http://edis.ifas.ufl.edu/fy071
What is EDIS?
EDIS is the Electronic Data Information Source of UF/IFAS Extension, a collection of information on topics relevant to you. More...
Author information
Additional IFAS Sites
Follow UF/IFAS on social media